2016, Art Prints
Bernie Sanders – Together
In late 2015, Jermaine Rogers was invited to create artwork in support of Bernie Sanders' Presidential bid by the Senator's campaign. The resulting artwork was used repeatedly in the 2016 campaign effort, posted several times on various social media platforms by the campaign, showcased in official Bernie Sanders art shows, and embraced by millions of Bernie supporters in America.
While the campaign effort did not have the absolute desired results, it did serve to create a progressive movement larger than any other seen in this country during recent times. The spirit of this movement is alive and transcends this years Presidential election. The aesthetic is captured in the artwork of this very limited print.
Jermaine comments:
'Together: I think the word really sums up the Bernie Sanders campaign. 
Together, the majority of us are being pressed on all sides. 
Pressed by the unhealthy influence that big money exerts in the halls of government…  a government that's supposed to belong to us. 
Pressed by the growing inequalities in wealth and the need for a decent living wage in exchange for fair work. 
Pressed by the corporate industrial greed that continues to abuse our planet, progressively damaging  it's ability to sustain various forms of life. 
Pressed by a variety of institutions and individuals whose primary aim is to keep us divided into hostile camps, not talking to each other…not listening to each other. 
Together, we must band together to speak truth to power and represent a movement which is intent on upholding the ideals of fairness, equality, and compassion.
This growing movement of people understands the need for a critical reexamination into how we've been doing things and how we care about our communities,  our planet, and each other.'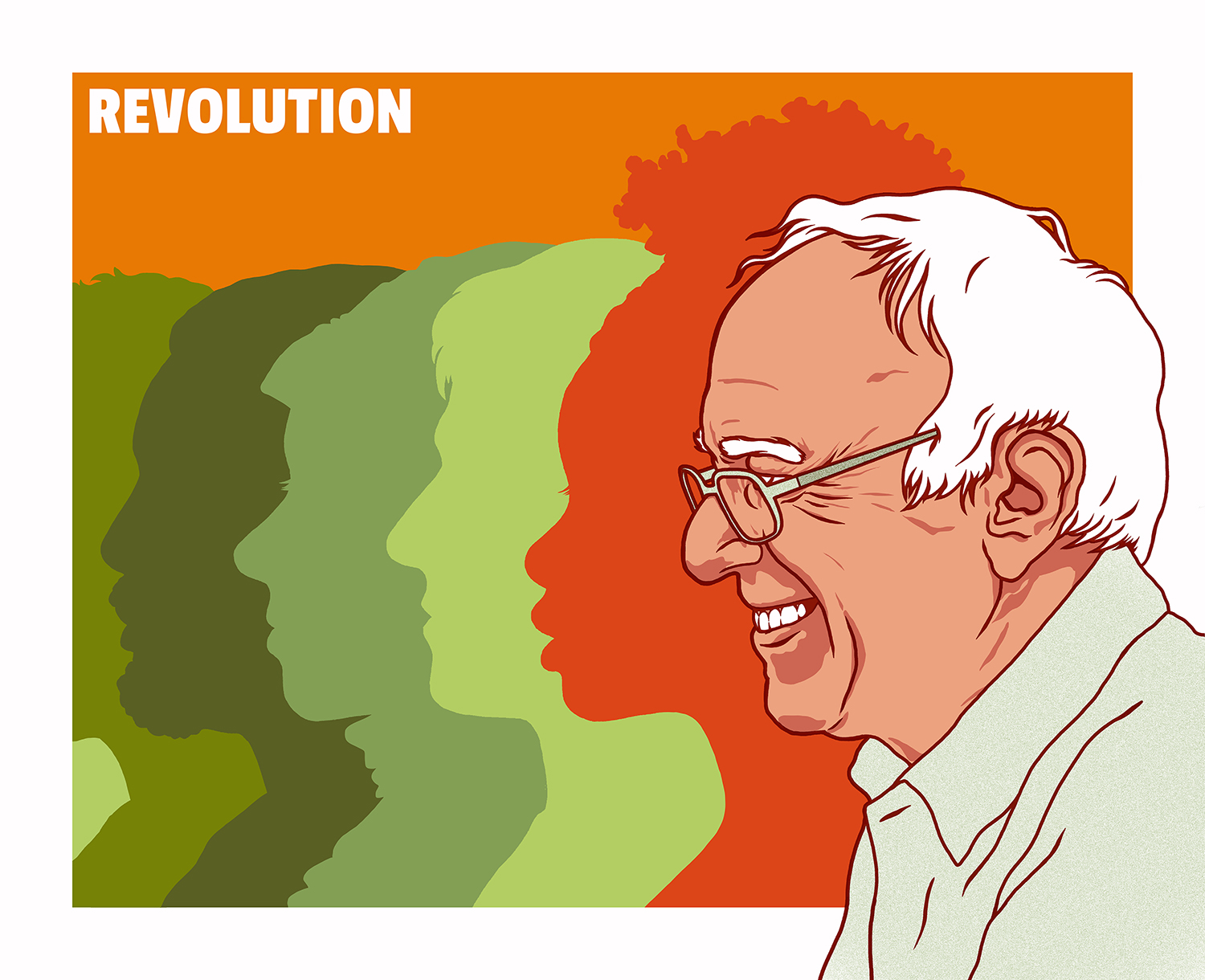 This piece measures 29×23.5 inches and is screen printed with archival inks on fine cotton rag with hand-torn edges.  Signed and numbered from a very rare edition of only 30 copies.