2012, Gig Posters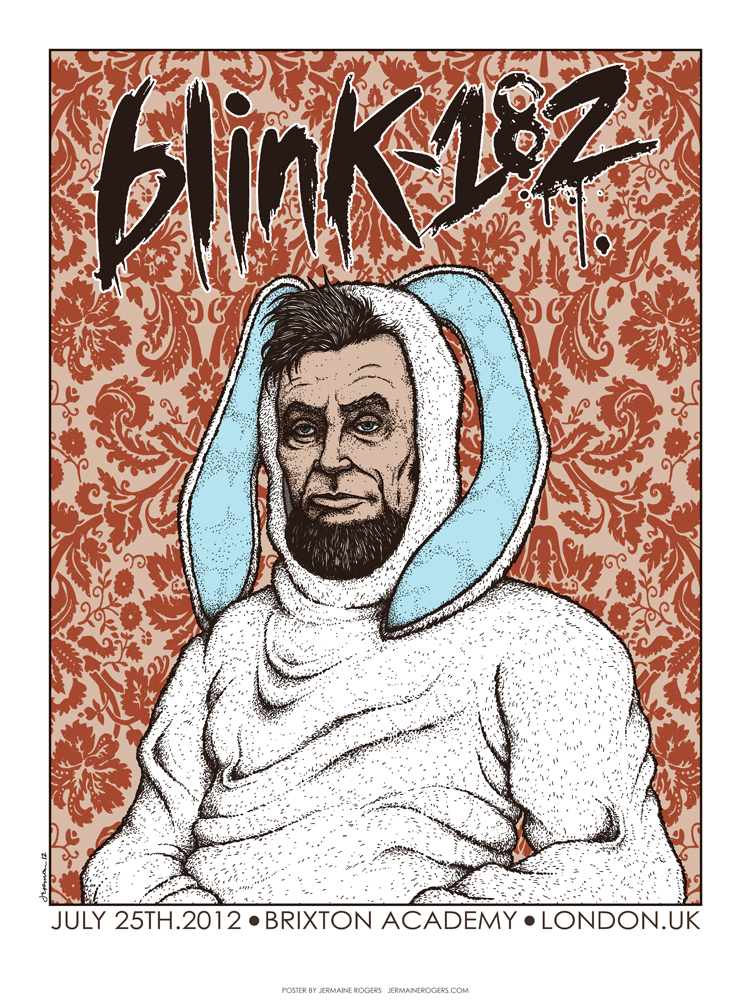 Jermaine Rogers was commissioned by pop-punk veterans BLINK 182 to create a print for their recent July 25th appearance in London, England on the U.K. leg of their 20th Anniversary Tour.
Regarding the imagery, Jermaine says, 'Our shared history abounds with many poignant events…pivotal moments upon which the very fortunes of our civilization have spun. Of course, there were other moments…like the time Abraham Lincoln wore a bunny suit.' 
This print measures approx. 24×18 inches and is part of a limited artist edition of only 100 signed and numbered prints on white gallery stock.