2015, Art Prints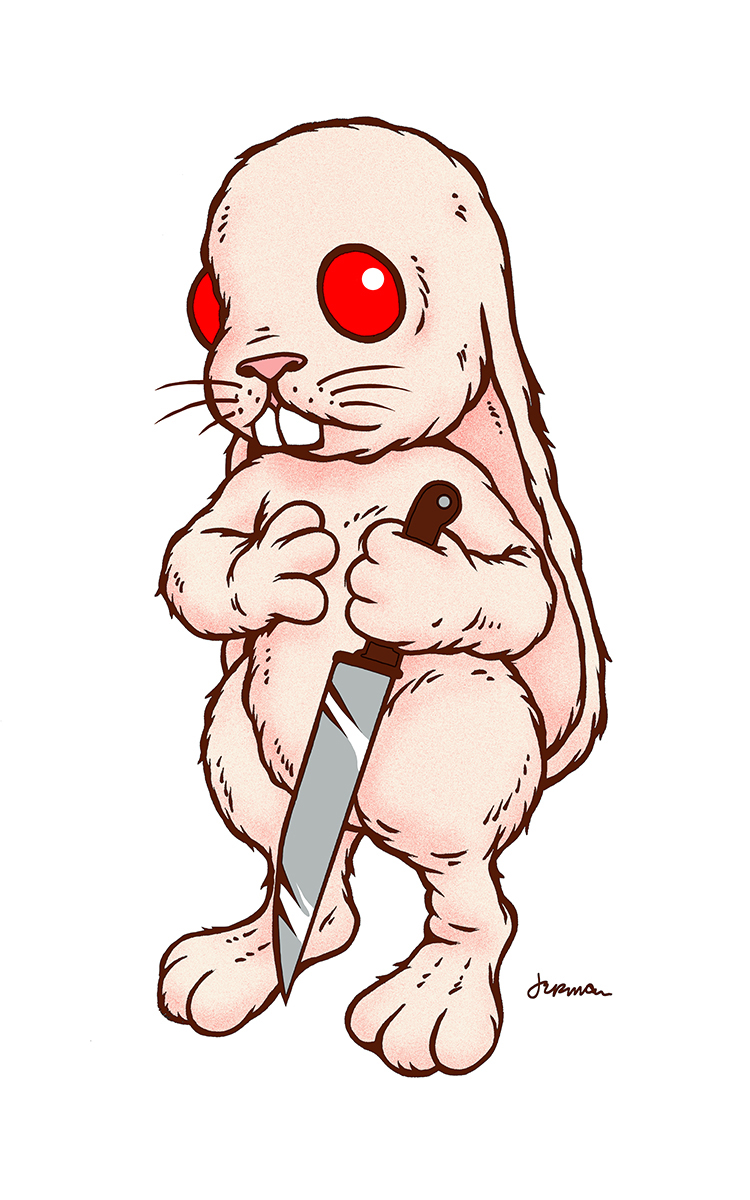 Our little friend must make an important choice…and he holds the instrument to carry out his decision. What bunny's choice is and what the implications of his decision will be is for you to decide.
This 30×20 inch piece is screen printed on gallery cream stock: these are copies from the studio files, from the signed and numbered edition by Jermaine Rogers.
Editions:
Orange Cream Variant – Printed on orange cream gallery stock. From an edition of only 15 pieces.
Test Prints – Printed on white gallery stock. We have a handful of test prints available. Each is different and signed 1/1: they also include handbill/mini prints uncut on each sheet.
Mini Art Print – This 8×5.5 inch piece is screen printed. The copies offered here are from the studio files, signed by Jermaine Rogers. We have a couple variations available: first come, first served.
RASPBERRY BLUE – printed on French Raspberry Blue stock
GOLD FOIL – printed on Gold Foil stock.