2013, Gig Posters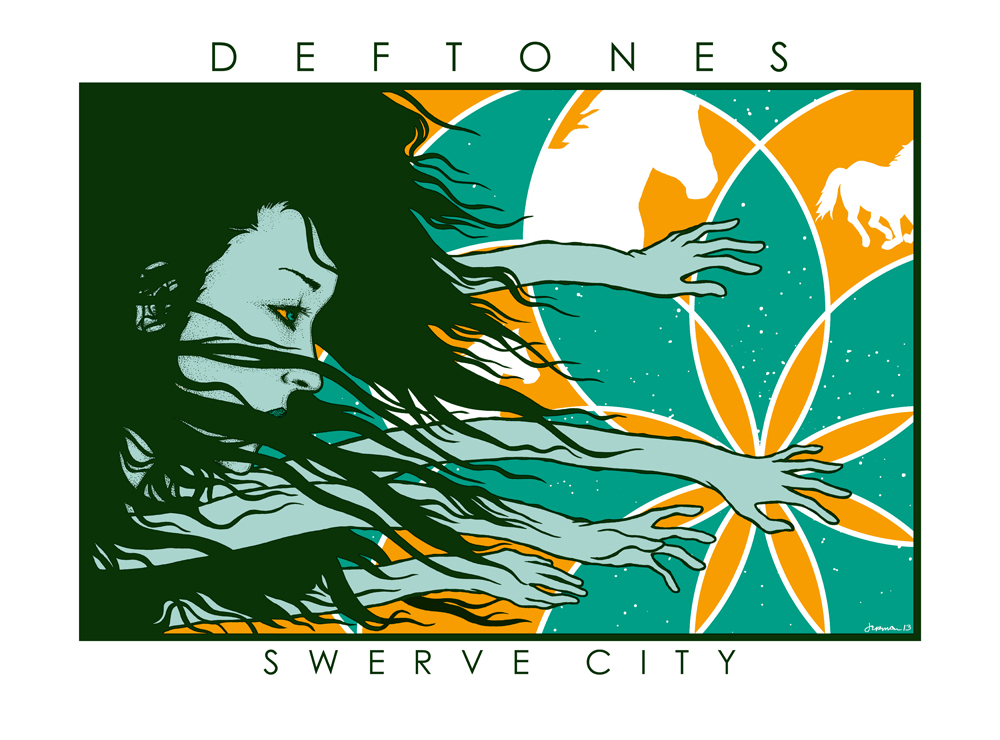 Commissioned by Deftones and Warner Brothers Records to commemorate the release of the SWERVE CITY single to radio, this print debuted at San Diego Comic-Con in 2013. It sold out immediately. A number of the prints were presented as gifts to various radio station heads and executives.
The print is 24×18 inches and screen printed on gallery stock.
Editions:
A/P Edition (on white gallery stock)
Blue Raspberry (s/n ed. of 20)
Holographic Sparkle Foil Edition (s/n edition of only 30)
Mini Art Print: The mini print version of the DEFTONES 'Swerve City' poster, which was commissioned by the band and Warner Brothers Records to promote the single release. The very limited edition of prints were sent out as special gifts to radio directors across the United States in 2013. Measuring approx. 9 x 6.5 inches, this mini print sports rich colors (including a metallic ink). We have two variations available, both limited in edition and signed by Jermaine Rogers.
Regular Version
Shattered Foil Edition
Stained Glass Foil Edition
Sparkle Foil Edition