2013, Art Prints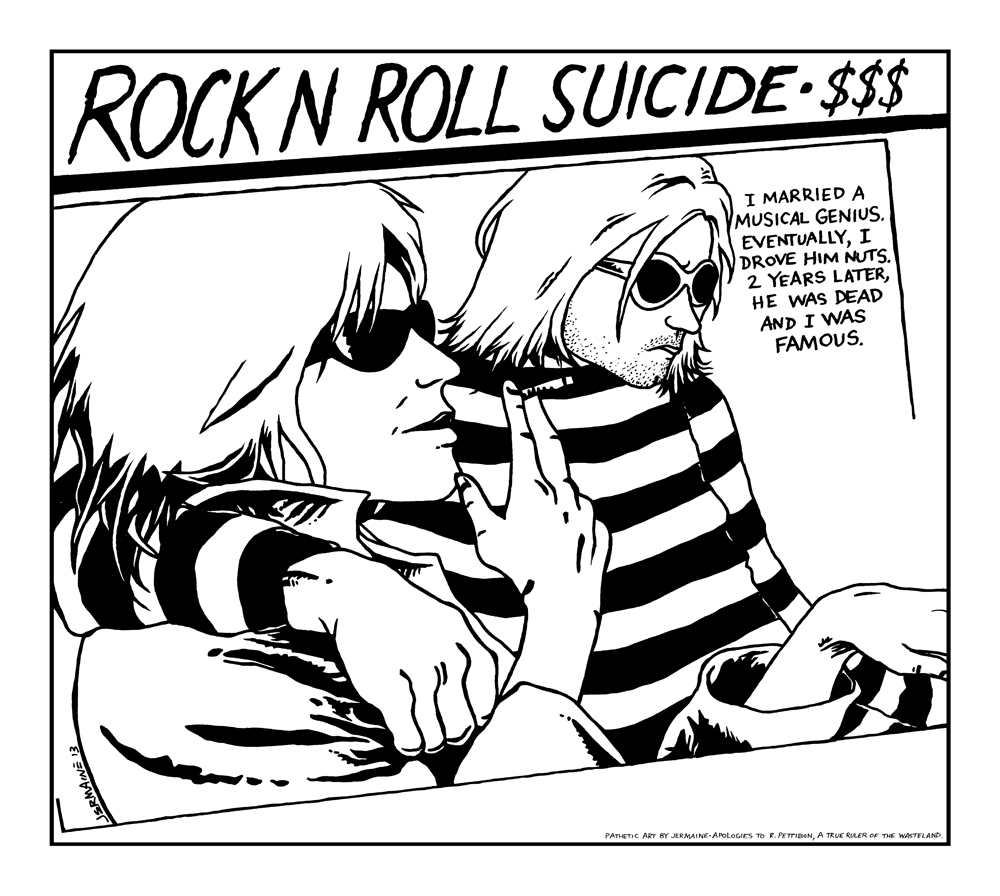 Once upon a time there was a troubled boy named 'Kurt' who met an insane machine who chewed him up and spit him out.
This image was influenced by one of Jermaine's heroes, Raymond Pettibon, and his seminal artwork for the Sonic Youth album, 'Goo'. Another pop-culture 'hi-jacking'.
Print measures approx. 22×21 inches and is printed on gallery stock. From an edition of only 100 signed and numbered prints.
Editions:
Blue Raspberry Variant – Measuring approx. 7 x 6.5 inches, this mini art print is screen printed on French Blue Raspberry stock and signed by Jermaine Rogers.
Limited amount available. Signed by Jermaine Rogers.