2017, Gig Posters
Run the Jewels – Austin 2017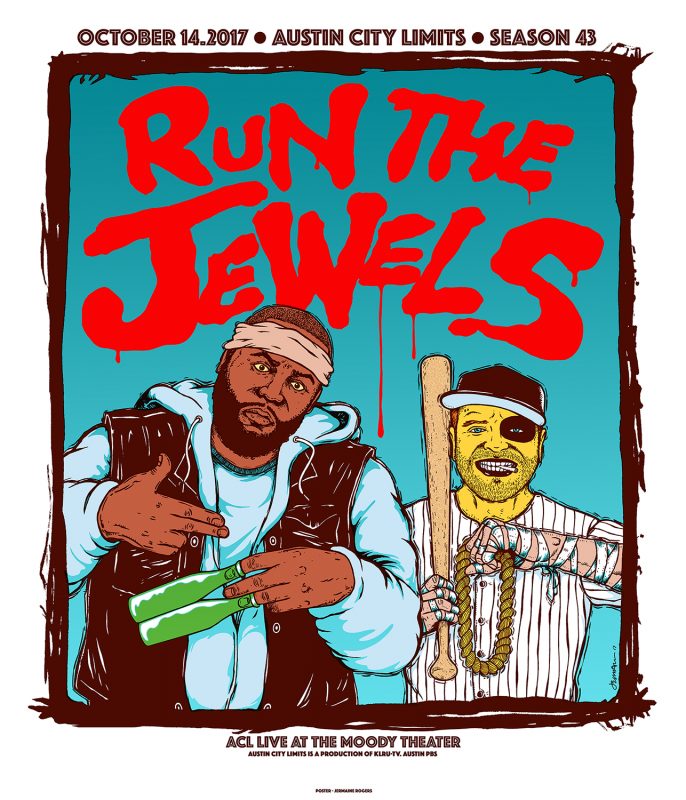 Jermaine was commissioned by El-P and Killer Mike to create the limited edition print for the historic Austin City Limits Live taping of Run The Jewels.
The artwork was a riff on the cult film, 'The Warriors'.
Editions:
RTJ ACL Live SHOW EDITION -The show edition of the piece measures 28×24 inches and was printed on white gallery stock, from an edition of 300 pieces. These sold out at the show.
RTJ 'OPAL' ART PRINT -This 7-color 'Opal' art print edition measures 28×24 inches and is screen printed on pearlescent Stardream Opal stock. It is signed and numbered by Jermaine Rogers, from an extremely limited edition of only 60 pieces.