2013, Art Prints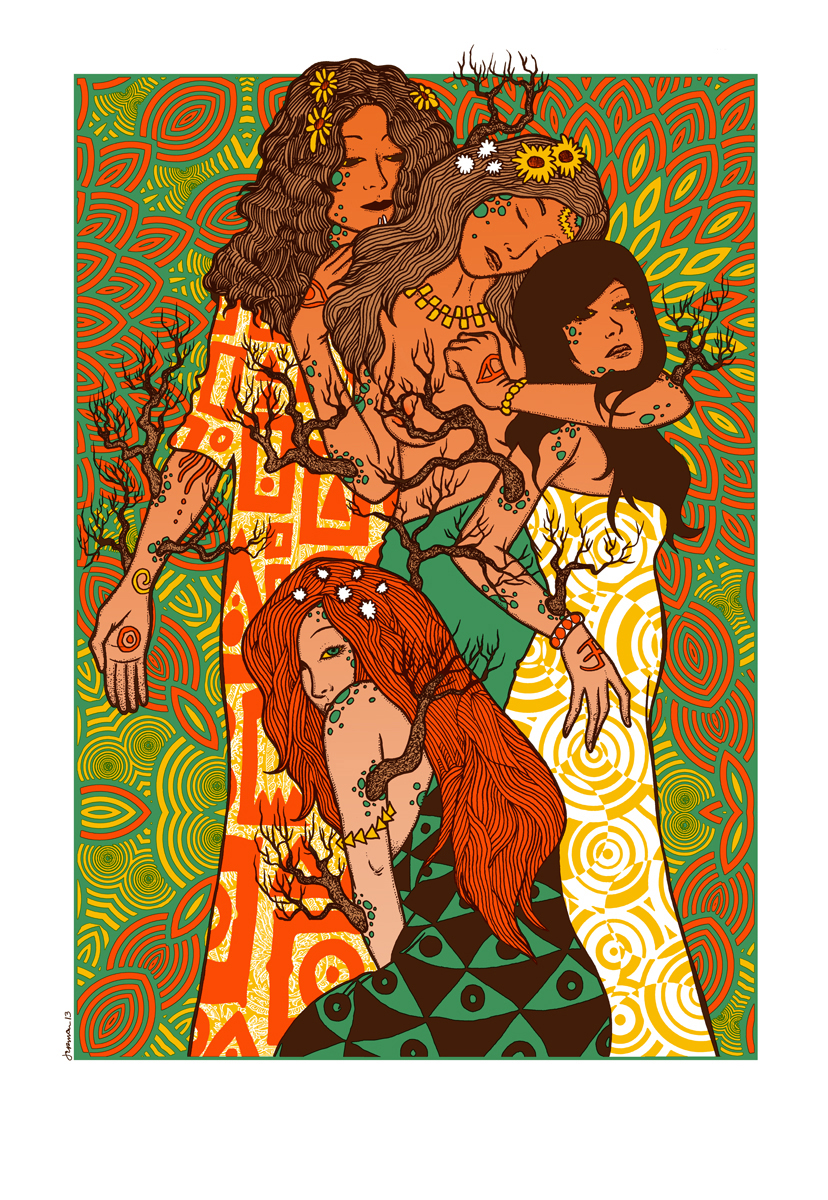 This print measures a nice-sized 29×20 inches and sports 6 colors, including a gradient fade, rich and earthy solids, and a soft metallic gold. Printed on warm cream stock, from a very limited edition of only 40 signed and numbered pieces.
About the imagery, Jermaine says:
'I think it's probably one of the biggest swindles ever foisted on society…this default idea of 'male-dominated' gender roles. This supposedly basic understanding that man is wiser, stronger, smarter, better, and 'appointed' by nature to lead the species into the unknown future. As children, the world is designed to pump this idea into our little brains…wet clay, of sorts, that they mold and twist into little machines, ready to (sometimes unknowingly) push the 'status quo' into the next generation. Women who choose to march and fight for 'equal rights' are still perceived in some areas as 'radical'. We used to be a species of 'Goddess' worshipers. Everywhere. Every civilization. We equated some of the most powerful aspects of universal nature with the feminine. And this was balanced by the potent strength and cosmic virility of the masculine. Somewhere along the line, we got sold the current bill of goods. 'Gender roles'. Well, the ladies depicted on this print don't acknowledge those.' 
Editions:
GOLD MATTE FOIL – Printed on GOLD MATTE FOIL stock, from a very limited edition of only 20 signed and numbered pieces.